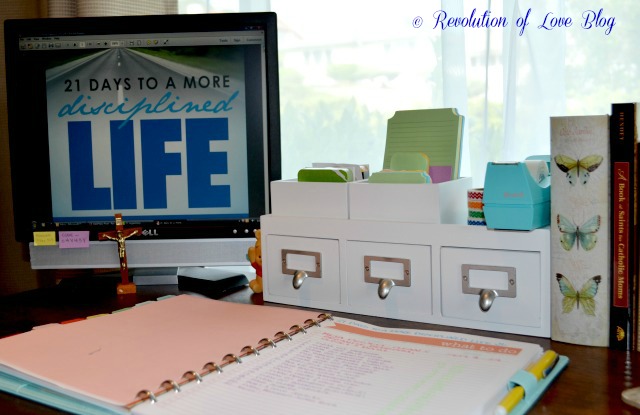 For the next 21 Days I will be participating in Suscipio's E-book Discussion – 21 Days to a More Disciplined Life by Crystal Paine.
It's been a busy week and I haven't been able to post but I thought I'd give a quick update to my 21 Days project.
Previous posts…
Day 2: Discipline Is a Process and Day 3: Start with Small Things
This post covers…
Day 4 – Day 7: Focus on One Habit at a Time; Anticipate Obstacles; Be Realistic & Revisit Negative Thought Patterns
A favorite line…
From Day 5: "Discipline is a choice. But you can't just say, 'I'm going to be more disciplined,' and then sit back and expect to see your life change. No, discipline will take work, effort, and much perseverance."
That line matched perfectly with my devotional reading from Small Steps for Catholic Moms. It said, "When we once begin to form good resolutions, God gives us every opportunity of carrying them out."
Notice it did not say I will suddenly be changed. It merely says God gives me all the opportunities (and grace) I need to change but I still need to get my butt in gear and do the work. (I knew there was a catch.
) Seriously, though. This work goes beyond just having a clean bedroom or a nice desk. It is instilling the tools I need to be disciplined in all the areas of my life whether it is homemaking, budgeting, dieting or my spiritual life.  There are still big improvements needed, but the motto is BABY STEPS.
I can see those baby steps starting to pay off. It is one thing to clean off a dresser or straighten out a corner of the room once but the real test is days later. There were numerous times I was going to lay something on a dresser or a table and my inner voice said, "Don't' even think about it. Go put it away NOW." I groaned and complained but I did it. One day it may even come naturally and I won't have a temper tantrum first.
Another fave line…
From Day 6: "Do yourself a favor when setting goals: be realistic and thoughtful about them. Even if they don't seem quite so amazing, it's better to set the bar lower and actually meet your goals than to set the bar too high and keep falling flat on your face."
Day 5 talked about anticipating obstacles and being prepared for them and day 6 talked about being realistic in our goals. This was good because I realized that I can set aside time each day to work on my project but it is unrealistic to think I can do  it on the weekends. My time is filled with family stuff and we are often out of the house so it just doesn't work. Rather than having to play catch-up on Monday, I reworked my Mega Project goals so I only worked on it Mon-Fri. It may take me a little longer to finish the program but it's what works for me and the family right now. Plus, it is better to make an adjustment than to just throw up my hands in defeat and say, "Forget it!" Believe me, I was tempted to do that a few times!
Other fave lines…
From Day 7: "…Go ahead and remove the phrase "I'll try.' Don't try, do it! …'Try' may not seem like a negative thought word, but it really is! When you use the word 'try,' you are telling yourself that you don't really believe in your ability to get the job done. In your mind, you've already failed, and you're accounting for your failure with your word choice."
AND
"…Give yourself a boost by surrounding yourself with people who inspire and motivate you, rather than people who will discourage you or point out how far you have to go. Having positive influences around you makes an amazing difference."
Not using the word "try" seems drastic to me but I'll admit that I often use it as a safety net or excuse…"Well, I tried" when I actually didn't try as much as I could have.
Lastly, I'm lucky to not have negative people in my immediate surroundings. Brian is supportive and the kids encouraging. Friends are supportive but I think this project is shared more with you, my online friends. The ladies at Sucipio, especially Jen, are awesome and encouraging. They keep me going. Plus sharing this with you online keeps me going. If none of you knew I was doing this I would have quit days ago but since I promised to chronicle my progress, I am motivated to keep going. So thanks for that!
My Mega Project…
Okay, time to get to bed so I leave you with a quick update of my mega project.
My big project is to clean and organize my master bedroom, bath & closet.
These last few days focused on the corner of my bedroom where we have Matthew's changing table and a bookcase. (We don't actually use it as a changing table any longer. It is more of a shelf to hold his clothes and things.)
BEFORE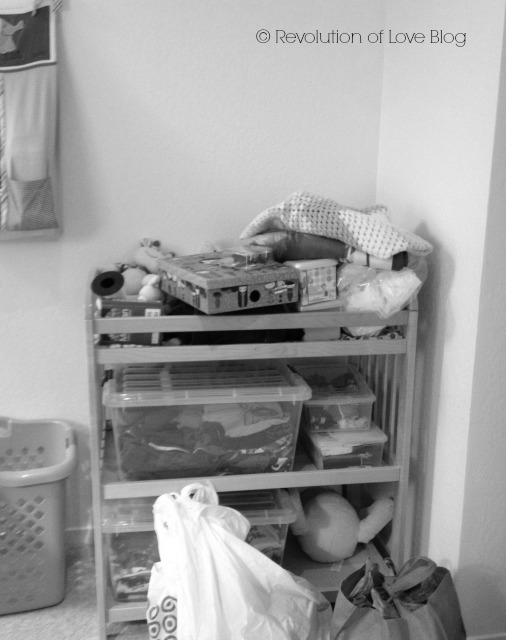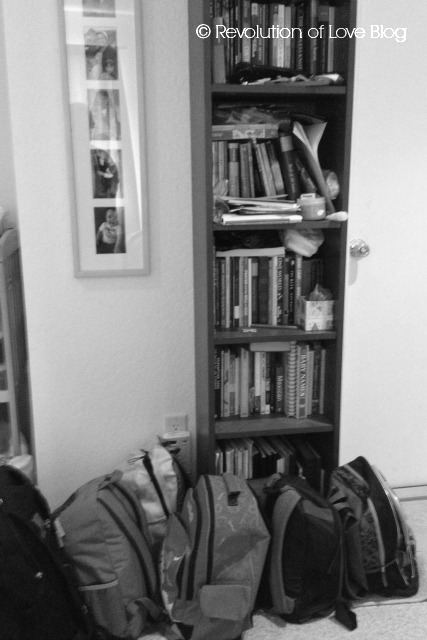 All the backpacks are from our emergency supplies for the zombie apocalypse
but I could not find a shelf in the garage to fit all of them.
***
AFTER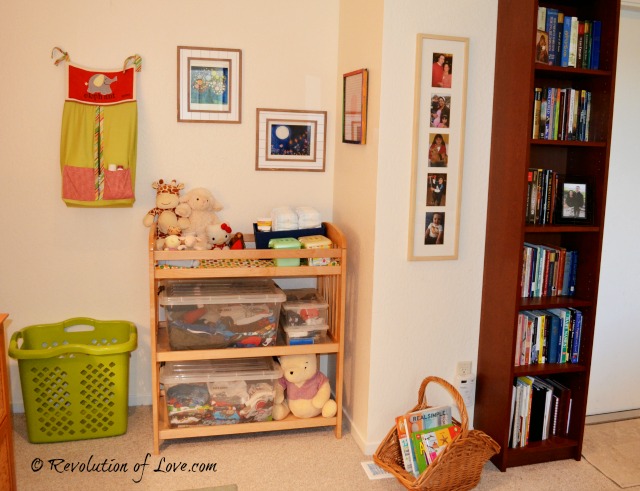 Everything was put away and I rearranged the garage shelves to fit the backpacks in there.
***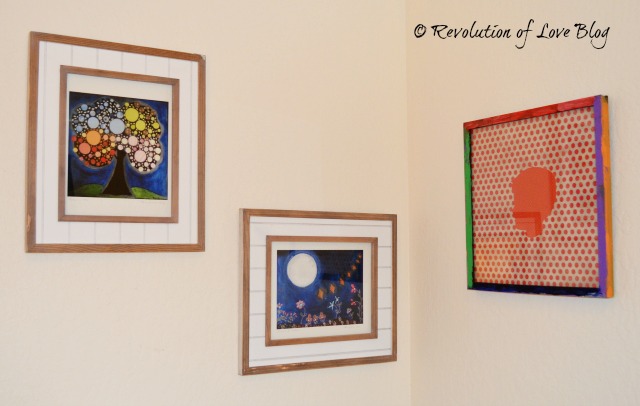 I finally hung up the prints I had sitting in my closet forever. (BTW, the artist is Flor Larios. Check out her prints of Our Lady. So pretty!)  The frames I found on clearance at Target. The silhouette of Andrew's head is an art project he did at school last year.
***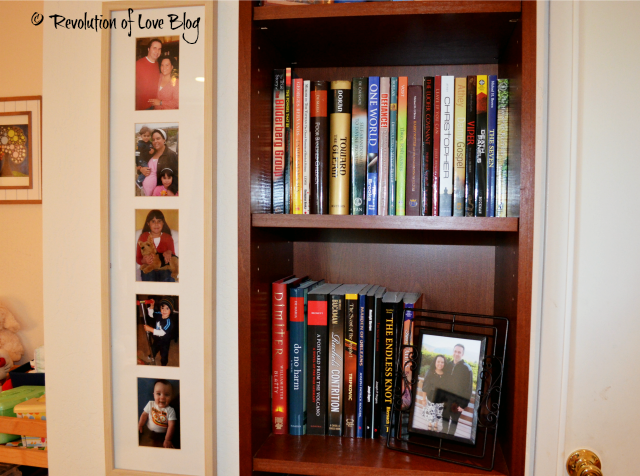 We have a ridiculous amount of books in our house but Brian loooooves to read. This is just a small section of his Catholic fiction. Oh, and I still need to update the photo collage on the wall. These were from before Matthew was born.)
Brian came into the bedroom the other day and he just looked and said, "Wow, everything looks so nice." John-Paul came in an exclaimed, "It's so pretty!" I love the happy, calm feeling it gives me to see everything neat and orderly. (And I'll take all the calm I can get!!)  I guess there is something to all this organizing business and why they say cleanliness is next to godliness. I'm starting to believe it.
Head over Suscipio and see how others are doing on the journey.
Okay, it's getting late and I need sleep. Have a blessed night/day!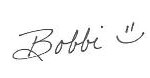 PS – You can follow RoL on Bloglovin, Feedly or another news feed. If you are a social media fan like me, we can stay in touch through Facebook, Twitter, Pinterest, GoodReads or Instagram.